Firefly Resort is meant to be the perfect vacation spot for any occasion. If you are looking for the perfect place to escape and relax, our resort is the place for you! We have a ton of wonderful amenities, plus two exciting lodging options for your group. As you begin to plan your trip, let's look at 4 special occasions when you should visit our resort in Fredericksburg Texas:
1. Romantic Getaways
If you and your special someone have been talking about taking a much-needed vacation together, our resort is the perfect romantic destination. We have two exciting lodging options, including several tiny homes that are perfect for two. These cozy accommodations have all sorts of perks, including your own private space and comfortable bedding so you can relax with the one you love. Be sure to check out some of our resort amenities during your stay to make the most of your trip. There are also many activities for couples near our resort, including a multitude of wineries!
2. Family Vacations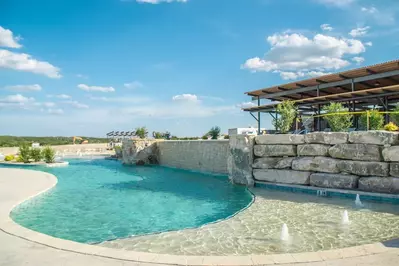 Our resort in Fredericksburg Texas is the ideal destination for families taking their annual vacation. If you plan on visiting during the summer months, you can take advantage of our resort swimming pool to cool off during the toasty afternoons. There is a special section of the pool for the kids too, which features a splash pad they are sure to enjoy. We also have a playground nearby for kids, plus plenty of activities for the entire family at the multi-million dollar clubhouse.
3. Family Reunions
If you come from a family of campers, be sure to invite everyone along for a fun trip at our resort. We have plenty of RV sites available that include full hookups and concrete pads. Your group can always reserve spots near each other so it's easy to congregate outside together. We also have plenty of outdoor grills available where you can celebrate your family reunion with burgers, steaks, or any of your other favorite camping meals. If your family members have dogs, tell them to pack them up too so the furry pups can make friends of their own at our incredible resort dog park.
4.Vacations With Friends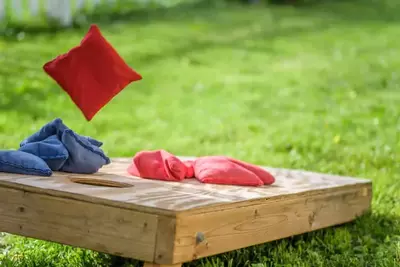 One of the best ways to make memories on a vacation is by traveling with friends. When you stay at Firefly Resort, you can rest assured that we have something for everyone. Our property is full of wonderful amenities, including special events we hold at the clubhouse. As you check in for your vacation, be sure to ask about events we have planned during your stay. Of course, you can always break out the cornhole boards or toss a frisbee around in one of the many grassy areas around the resort!
As you can see, there is never a bad occasion to visit our resort in Fredericksburg Texas. Be sure to check out our website today to get a sneak peek of everything you can expect when you vacation with us! We look forward to having you!