The city of Fredericksburg comes alive each night with live music, dancing and adult beverages that are sure to hit the spot! Following a long but exciting day of exploring all the unique sites and fun offered by Texas Hill Country, it's time to kick back and enjoy yourself with your closest friends and family. Fredericksburg TX bars serve up refreshing drinks and an experience you'll long cherish! Here are 5 of the best Fredericksburg TX bars to enjoy a night out on the town:
1. 78624 The Bar
78624 The Bar is a Texas Hill Country bar through and through! Among Fredericksburg TX bars, this establishment is viewed as one of the best places to get the full Fredericksburg experience. This classic bar and lounge serves fine wines, cocktails, beer and even charcuterie! The upscale atmosphere is set by exquisite artwork, unique antique pieces and a courtyard full of flowers at its historical building on E. Main Street in downtown Fredericksburg.
2. Lincoln Street Wine Market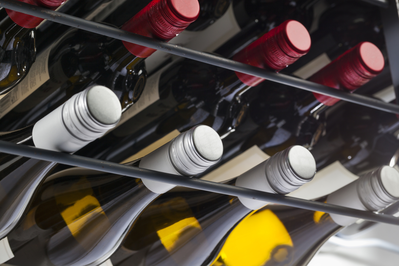 Lincoln Street Wine Market is the oldest wine and cigar bar in Fredericksburg and a local favorite! You'll find an extensive collection of wines from around the world, served both by the glass and the bottle. In addition to the wine, enjoy the cigars, charcuterie, chocolates and indoor/outdoor environment. Live music regularly plays on the patio, setting the mood for a relaxing time for all guests.
3. Pioneer
Pioneer is one of the newest bar and live music venues to arrive in Fredericksburg, and one that's quickly made a positive impression! Dance the night away with a drink in your hand as the tunes offer up a taste of what Texas Hill Country is all about. Specialty drinks provide a twist on some classics while wines and beers are also available to sip on. Grab some buttery popcorn to snack on throughout your experience or try Pioneer's special cajun gumbo!
4. Der Daiwel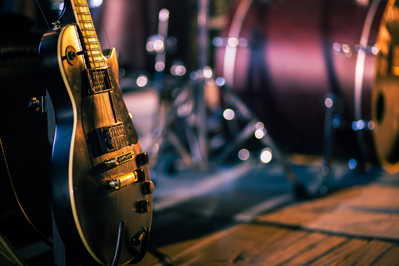 If you're into rock and heavy metal music, Der Daiwel is the place for you! The dark and small, yet comfortable ambiance of Der Daiwel perfectly matches the music that reverberates off its walls at a comfortable volume each night. This dive bar provides the perfect change of pace to the usual wine bars and authentic German flair you'll find scattered throughout Fredericksburg. Delicious party cocktails and mixed drinks are a must at one of the best Fredericksburg TX bars around!
5. Red Baron's
Red Baron's is a true sports bar that features your favorite old-school bar activities like pool, darts and shuffleboard! Truly a "local" bar, Red Baron's serves cold beer and a collection of liquor. Catch the game on one of the TV's or head to the jukebox to get the party started! Inside of this hole-in-the-wall, you'll find a laid back, yet charming atmosphere where many locals come to enjoy their nights with friends.
No matter what you're looking for in a night out, you'll find it at these Fredericksburg TX bars! While in the downtown area, make sure to check out some of the most unique shops on Main Street!