Texas Hill Country is known for its incredibly tasty beverages, but that's not just limited to wine as you might expect! This area is home to a handful of incredible distilleries and breweries in Fredericksburg TX that produce and serve up incredible spirits and beers! These beverages are made by folks with years of experience who pour love as big as the state of Texas into each drop. So, take a load of your feet, relax and get ready to enjoy some drinks you'll only find in Texas Hill Country. Here are 5 distilleries and breweries in Fredericksburg TX you have to visit:
1. Dietz Distillery
Dietz Distillery practices old world distilling techniques that allow folks to learn about the process and history of distilling alcohol! This small artisan distillery is located in the Fischer & Weiser's Das Peach Haus complex and serves up small batches of Five Judges Gin, Peach and Pear Eau de Vie and Himbeere Vodka. All drinks at Dietz Distillery are made from ripe, fresh, homegrown and locally sourced fruit!
2. Salvation Spirits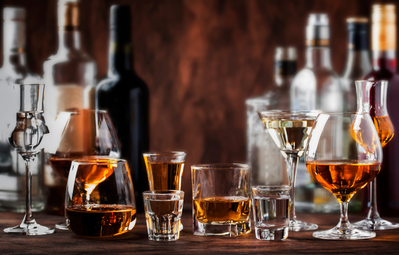 Salvation Spirits specializes in creating premium craft vodka, brandy and gin made from fruit grown organically on site like pears, peaches, plums, grapes, blackberries and pecans! The Speakeasy at Salvation Spirits is a specialty cocktail laboratory tucked away on a 10-acre orchard in Fredericksburg! This purpose driven, environmentally conscious distillery focuses on making products of the highest quality from the highest quality ingredients around.
3. Elk Store Winery & Distillery
Elk Store Winery & Distillery makes every batch of spirits in house before bottling it up for you to enjoy! This Fredericksburg distillery offers a large selection of small-batch handmade liquors by the case, bottle or cocktail, in addition to serving wines from across the world, including top Texas vintners! Moonshine, gin, rum and whiskey are all available at the Elk Store Winery & Distillery.
4. Fredericksburg Brewing Company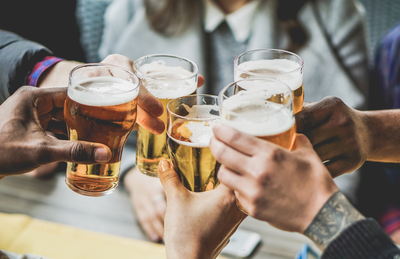 Fredericksburg Brewing Company is the oldest operating brewpub in Texas! One of the top breweries in Fredericksburg TX, this establishment has been brewing craft beer since before it was cool! This Fredericksburg brewery is conveniently located on Main Street in a restored 1890s era building and near plenty of other awesome area attractions. On the second floor are "Bed & Brew" guest rooms where you can spend the night! Fredericksburg Brewing Company even serves up some tasty food like German fare, pizza, burgers and salads.
5. Altstadt Brewery
Enjoy the taste of Germany in Texas Hill Country at Altstadt Brewery! This authentic Bavarian brewery is a unique destination to enjoy world-class beer, listen to live music, take in a gorgeous Texas Hill Country sunset from the large biergarten and patio and even have some delicious Bavarian style food. Premium German style beers at Altstadt Brewery are made using just 4 simple ingredients — barley, hops, yeast and artesian spring water. Don't forget to take a brewery tour to see just how these tasty beers are made!
You can't go wrong visiting any of these distilleries and breweries in Fredericksburg TX! If wine is more of your go-to style, make sure to check out these wineries in Fredericksburg TX!