A giant pink granite dome rises more than 400 feet out of the ground and serves up panoramic views of Texas Hill Country! Known as Enchanted Rock, this massive landmark can be viewed from miles away and provides visitors with picturesque views of the rolling Texas Hill Country! Enchanted Rock State Natural Area is one of the most popular state parks in Texas thanks to its natural beauty and never-ending opportunities to have a great time. Located less than an hour drive from our one-of-a-kind luxury Firefly Resort in Fredericksburg, Enchanted Rock State Natural Area is a can't-miss attraction! Here are 5 fun things to do at Enchanted Rock State Natural Area:
1. Hiking
You'll certainly want to explore everything Enchanted Rock State Natural Area has to offer! The best way to do that is by taking advantage of the nearly 11 miles of hiking trails inside the park! The Interactive Loop is a short half-mile hike that offers an up-close look at plants and animals that live near the base of Little Rock. The Summit Trail is a challenging 0.8-mile hike that takes you to the rock's summit. While at the summit, spend some time exploring boulder fields, vernal pools, caves and the open granite face! The Loop Trail is a 4.6-mile hike of moderate difficulty taking visitors along the perimeter of the park where incredible natural views await!
2. Rock Climbing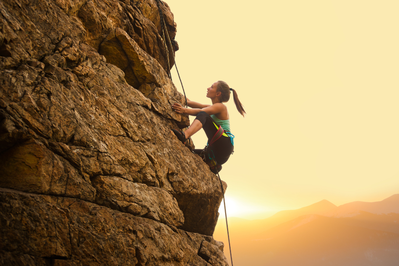 The granite domes and boulders inside the Enchanted Rock State Natural Area have a long and continuous history of traditional-style ascents! Don't have any experience climbing? No worries! Several experienced guide services are available to ensure a fun and safe experience. Crack climbs are nearly exclusively protected using removable traditional or "clean" gear and the use of pitons is never allowed.
3. Cave Exploration
Experience a real-life cave for yourself at Enchanted Rock State Natural Area! Enchanted Rock Cave can be reached by ascending the Summit Trail to the granite dome. While on the rock, continue to the back side of the dome where you'll discover the opening to the Enchanted Rock Cave! Don't forget a headlamp to illuminate the dark cave and follow spray painted arrows to navigate the cave's interior.
4. Stargazing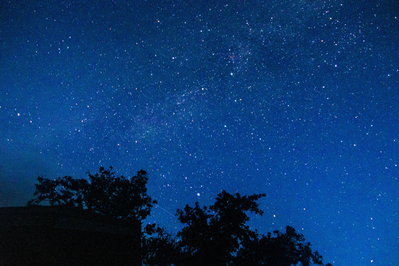 Dark skies and bright stars are a staple of Enchanted Rock State Natural Area! You'll marvel at the vastness of our universe when you take some time to view the night stars in the park! At night, the skies turn dark enough to view the Milky Way and other constellations, making the park one of the best public places for stargazing in all of Texas. Bring the kids along and spend the night searching for your favorite constellation in the night sky!
5. Camping
There's no better way to bond as a family than a camping trip in Enchanted Rock State Natural Area! Experience the natural beauty of the area for yourself by planning to rough it for a day or 2. Enchanted Rock State Natural Area offers tent camping only. The park features 35 walk-in campsites with water and an additional 20 primitive sites available. Group sites are also available.
Are you ready to experience these fun things to do at Enchanted Rock State Natural Area when you visit Fredericksburg?! You'll never run out of fun on your next trip to Fredericksburg! Explore these things to do in Fredericksburg and start planning your vacation today!