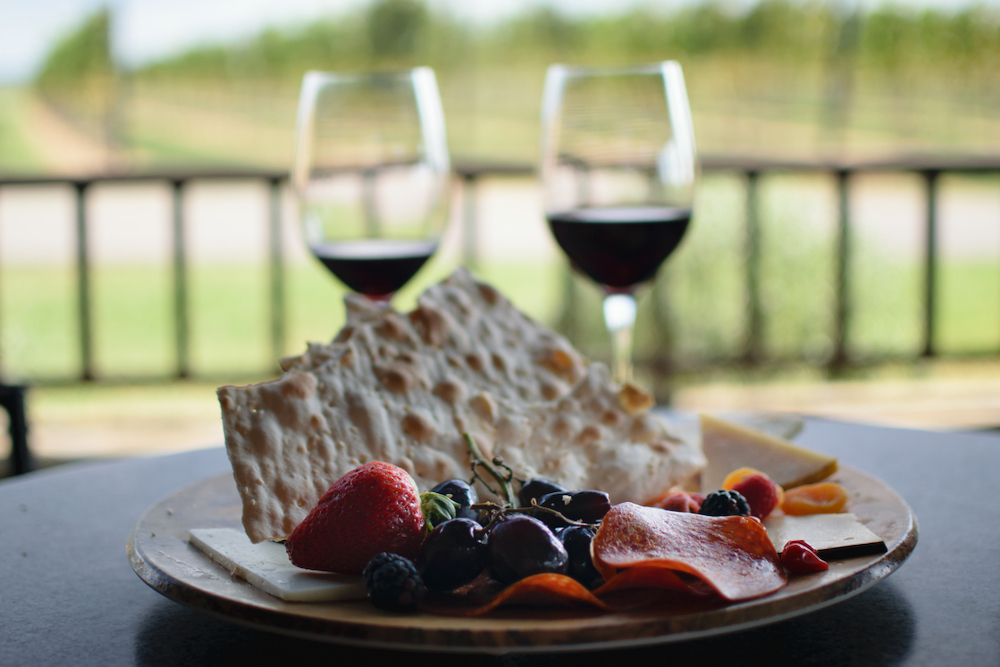 Sip, Sip, Hooray: Guide to Wine Tasting in Fredericksburg
April 27, 2023
There are so many reasons to visit the Texas Hill Country on your next vacation! This amazing area of the country, which includes Fredericksburg, is home to stunning natural views, thrilling outdoor activities, and of course, our RV and tiny home resort! One of the things that also makes this area so special is that it is one of the largest wine producers in the South! This means that you can find fresh wines and plenty of places to try them all! Here is your guide to wine tasting in Fredericksburg:
Freshly Made
The Texas Hill Country is home to over 100 local vineyards and wineries. Many of the vineyards have a winery attached so the process is all done in one location from start to finish. Workers head out to pick fresh grapes off the vine and return back to the production room to create dozens of varieties of sweet and tart wines. Since everything is locally produced, you will be able to taste a major difference between the wines in Fredericksburg versus what you would find in your local grocery store back home. The crazy thing about this area is that wine production in Fredericksburg dates back to the early settlers who used the native mustang grape to produce wines.
Wineries to Visit
If you are interested in wine tasting in Fredericksburg, you are in for a treat! There are a ton of places to go, which means the opportunities are endless. The only bad thing about having so many options is that it might make it harder to decide on which places to visit while you are in town. Luckily, we have some places that we highly recommend that are also close to our resort. Barons Creek Vineyards offers Texas wine at its finest with its own vineyard, winery, and tasting room. As you enjoy the tasting experience, be sure to sample the house cabernet, rose, and velvet. We guarantee Megan, Taylor, and their crew will make sure you are satisfied! Some of the other places we recommend include Safari Winery, Alexander Vineyards, and Messina HOF Hill Country Winery.
Brief History of Wine Making
As we mentioned, wine-making in Fredericksburg dates back a long time. That is why this area is currently one of the most visited wine regions and part of the fifth-largest wine-producing state in the country. Whether you are a wine connoisseur or are just getting into the wine game, you are sure to love the tasting experience. Winemaking in Texas began way back with the 19th-century German settlers who left their mark on the area with a rich agricultural heritage and a spirit of having fun and working hard. That philosophy still lives on today with all the locally-owned vineyards and wineries.
Where to Stay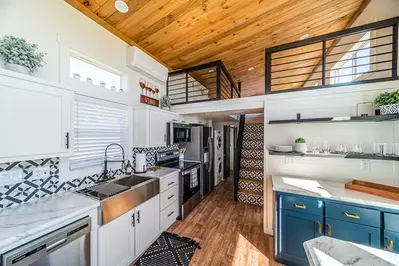 As you enjoy wine tasting in Fredericksburg, you will want more than just one day to visit all the different wineries, breweries, and distilleries. The good news is that our resort is right in the middle of Fredericksburg, which puts you in the middle of all the action. Whether you are RV camping or staying in one of our gorgeous tiny homes, you can enjoy all our resort amenities, including a swimming pool, clubhouse, outdoor kitchen and grills, dog park, and so much more!
Are you ready to start planning your trip to come wine tasting in Fredericksburg? Explore all the other fun things to do in the Texas Hill Country during your vacation! We look forward to seeing you soon!