One of the best things about Firefly Resort is our convenient location near all sorts of wonderful attractions for guests of all ages. One of the most popular places to visit near our resort is a wildflower farm and vineyard that is full of hands-on activities and history. Here are 4 things to know about Wildseed Farms in Fredericksburg:
1. Over 200 Acres of Scenic Beauty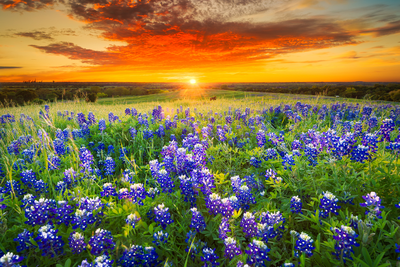 Wildseed Farms has over 200 acres of land that you can explore with your family and friends. Each part of the farm has a gorgeous view of the Texas Hill Country and plenty of activities for everyone in your group. There is a half-mile walking trail for those who are looking for an outdoor adventure. Along the trail, you will see beautiful wildflowers that will blow your mind. After your outdoor journey, be sure to check out all the buildings to explore what's inside. Don't worry, we will talk about some of the highlights too!
2. Great Souvenir Selection
In addition to delicious homemade wines, you can find all sorts of other souvenirs when you visit Wildseed Farms in Fredericksburg. At the Market Center, you can explore the 2,000 square feet of retail space to find the perfect memento for your trip. They have the perfect souvenir for all tastes, including apparel, home decor, and special seasonal items that make the perfect gift for all your family and friends back home. Of course, they won't be disappointed if you bring back a few bottles of wine as well!
3. Tasting Room and Vineyard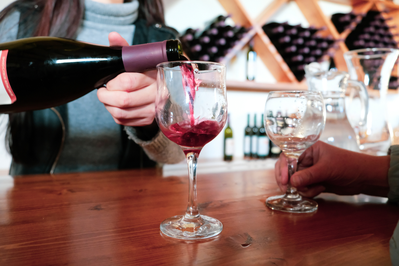 As you explore the vineyard, you will see all the hard work that goes into creating the wine that is famous all throughout the Hill Country. Wildseed Farms has acres of vineyards that contain the grapes that are used in creating all the wines. Don't forget to stop by the winery to taste the fruits of the labor! They have an onsite tasting room where you can sample some of the most popular products. After the guided wine tasting, you can choose your favorite bottle of wine to take back to our resort to enjoy with your group. You do not need a reservation to enjoy the tasting room, so feel free to stop by anytime during your Fredericksburg vacation.
4. Plant Nursery
Along the nature trail and throughout the vineyard, you will notice Wildseed Farms as more than just rows of fruits. This is also one of the premier attractions to see the gorgeous wildflowers of the Texas Hill Country. They even have a plant nursery that has both native and adaptive plants. If you love exploring different types of flowers and plants, you will be in heaven when you visit this Fredericksburg attraction. The walking trail is also surrounded by acres of crops. If you are looking for the best time to view the wildflowers, note that the peak blooming season is from March until early October. During this time, you can also spot both butterflies and hummingbirds as the farm is part of their migratory path.
Now that you know about Wildseed Farms in Fredericksburg, be sure to check out all the other attractions near our resort you don't want to miss! We look forward to welcoming you to Firefly Resort in Fredericksburg TX!