Tucked away in the heart of Texas Hill Country is a tiny town short on residents but tall on culture. Luckenbach Texas is a destination you can't miss the next time you visit Texas Hill Country! Founded nearly 2 centuries ago and today featuring a population of only 3, Luckenbach is a pillar of dance, music and memories. Here are 4 things to know about Luckenbach Texas:
1. Founded in the 1840s by Germans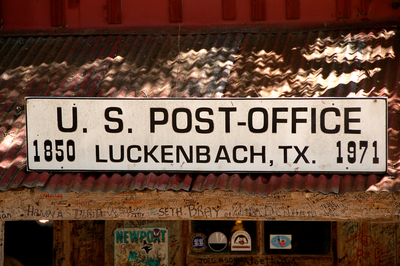 Jacob Luckenbach and his family were among the first settlers to arrive in the area in 1845, sailing over from Germany as they hoped to discover a wealth of riches in the New World. This farming family settled in Fredericksburg initially before moving 12 miles southeast to what is today known as Luckenbach! Rev. and Mrs. August Engel are credited with founding Luckenbach Texas. With the reverend often out of town as a traveling Methodist preacher, Mrs. Engel found plenty of free time, eventually using it to establish a small country store near their home in 1860. When applying to establish a post office, one of the Engel daughters selected the name of her fiance, Carl Albert Luckenbach (the son of Jacob), as the town's name!
2. The Inspiration For a Waylon Jennings Song
Country music legend Waylon Jennings released his hit song "Luckenbach, Texas (Back to the Basics of Love)" in 1977, transforming what had become a ghost town into a must-visit destination for country music lovers! In the song, Waylon suggests a couple repair their strained relationship and "return to the basics of love," by taking a trip to Luckenbach Texas, where "ain't nobody feelin' no pain." The song made Billboard history, becoming the first-ever single debut in the top half of the country chart, eventually rising to #1 where it remained for 6 weeks. The popularity of this song brought new life to Luckenbach as travelers from all over made their way to enjoy the beauty of Luckenbach!
3. Today a Hub for Music & Dance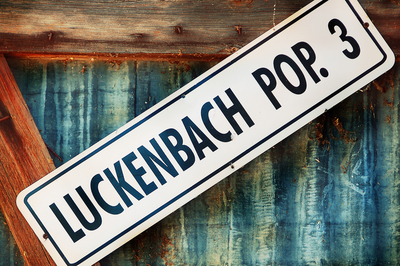 To this day, Luckenbach Texas attracts families from all corners of the globe. The Luckenbach Dance Hall is a happening place where visitors can hit the dance floor and let all of their worries float away! It serves as an indoor/outdoor venue where country music acts perform live each day of the week. This venue includes a bar where you can grab a drink to enjoy with your closest friends and family. During breaks from the dancing, take a seat at one of the picnic tables and enjoy more live music and picture-perfect weather. The Luckenbach General Store is the place to head for Luckenbach-themed merchandise and gifts. You can even visit the Luckenbach Post Office first established by the Engels!
4. Firefly Offers Shuttles To & From Luckenbach
Luckenbach is a hidden gem in Texas Hill Country that you don't want to miss out on. Firefly Resort is proud to offer a complimentary shuttle service to and from Luckenbach! Let us take care of the driving so you don't have to. It's just another reason why Firefly Resort is the best place to stay in Fredericksburg! In addition to Luckenbach, we offer shuttles to area vineyards and downtown Fredericksburg.
Make sure you add Luckenbach to your list of places to visit when you arrive in Texas Hill Country! And don't forget, Luckenbach hosts a number of events that celebrate the very best of Texas Hill Country!