What's a vacation without some delicious pizza? Sometimes you just need a night to kick back, let the professional chefs do the cooking and enjoy the spoils with your closest friends and family! Piping hot pizzas piled high with fresh ingredients and baked to golden-brown perfection are a true treat you need to try the next time you visit Fredericksburg TX! Here are 5 of the top places for pizza in Fredericksburg TX:
1. Prometheus Pizza
Prometheus Pizza prepares delicious artisan pizzas for hoards of hungry guests from a food truck! The pizzas here come in one size (12 inches) and one style (Neopolitan/New Yorkish). The dough is made from 100% Barton Springs Mill flour to make pizzas that feed 1-2 people. You can choose to pick up your order to go or enjoy it at one of several picnic tables outside of the food truck! Choose from one of several red pizzas or venture to the world of white pizza!
2. West End Pizza Company
West End Pizza Company has everything you want when searching for pizza in Fredericksburg TX — homemade dough, a hot brick oven and only the freshest ingredients! The only thing you'll find that's frozen at West End Pizza Company is the tasty margaritas! Dough, sauces and desserts are all made from scratch and with plenty of love at West End Pizza Company. Enjoy one of several signature pizzas like BBQ Chicken and White Pizza or build your own!
3. Sozial Haus
Sozial Haus has become one of the more popular "sozial" spots in Fredericksburg! Located a half block off of Main Street, Sozial Haus serves up cold and hot sandwiches, soups, salads, beer, wine and of course pizza in Fredericksburg TX! Take a load off your feet, order a pie and enjoy some live music at Sozial Haus. With both indoor and outdoor spaces available, there's plenty of room to have a great time with all your family and friends!
4. Stout's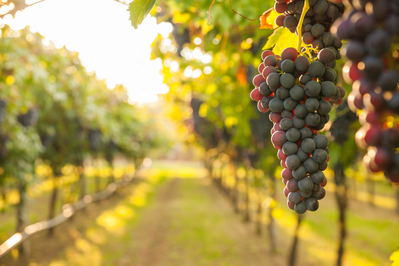 A romantic retreat awaits at Stout's! Stout's Signature, a restaurant at Grape Creek Vineyards, knows how to prepare some of the most tasty pizza in Fredericksburg TX! Spend the day exploring the winery and sampling wines with your sweetheart before you stop for some delicious pizza. The Stout Special, Rendezvous, Wine Country and Texas Pepperoni are a few of the pizza choices to pick from at Stout's.
5. Woerner Warehouse
Woerner Warehouse is located in the iconic Woerner Feed Store which sits in the heart of the organic produce and wine region of Texas Hill Country! Woerner Warehouse specializes in preparing tasty pizzas, in addition to having a bakery cafe and offering catering services. The toppings on these pizzas come from herbs, organic tomatoes, peppers, fruits and vegetables supplied by area farmers! All pizzas are 10 inches and include options like Woerner Works, Pesto Chicken and The Luckey Pie, among others.
You're sure to have a wonderful time at any of these great places for pizza in Fredericksburg TX! If you're looking for something other than pizza, make sure to check out these awesome Fredericksburg TX restaurants!