Our luxury RV and tiny home resort features a ton of wonderful benefits for both adults and children. When you vacation in Texas, your group will be able to enjoy a beautiful RV park or spend your trip in the comfort of one of our luxury tiny homes. Throughout the resort, there are a ton of benefits that will make your vacation even better! Here are 4 amenities you can look forward to at Firefly Resort:
1. Swimming Pool and Clubhouse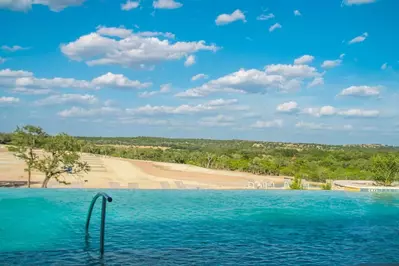 The goal of our resort is to provide everyone with a place to relax and enjoy the beautiful Texas weather. If you are visiting us during the warmer months of the year, you can enjoy our refreshing outdoor swimming pool. There are a number of lounge chairs around the pool where you can relax and soak in the sun. In addition, there's a unique shallow end of the pool where children can splash around within view of their parents. Be sure to also check out our multi-million dollar clubhouse, which offers incredible entertainment options for guests of all ages!
2. Outdoor Kitchen and Grills
When you stay at Firefly Resort, you will have the opportunity to enjoy the beautiful weather with a cookout with your family and friends. Our resort provides an amazing outdoor kitchen that features plenty of grills. Therefore, you can stock up on all your favorite camping foods and prepare a wonderful meal to enjoy by the camper or in your tiny home. Whether you want to stick to the basic hamburgers and hot dogs or splurge for a steak dinner, you are sure to love the experience of dining outside with your group.
3. Dog Park and Playground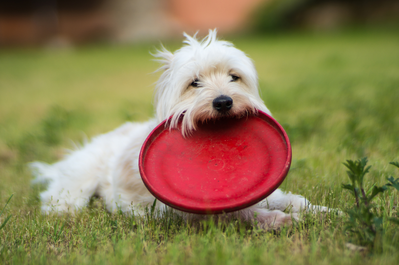 Our resort in Texas is proud to be family-friendly. This is a place where you will can bring the entire gang for a relaxing vacation, including the kids and your furry friends. Our resort features an amazing community dog park where your pup can run around and meet some new dog friends. In addition, we offer an unbelievable playground for kids! If you have young children, we guarantee this will be their favorite place to hang out as they can climb, jump, and slide on the playground equipment while they interact with all the other children staying at the resort.
4. Laundry Facilities
As with any camping trip outside, you are sure to come away with a ton of dirty clothes. Luckily, we have a state-of-the-art laundry facility at the resort to make it easy to do a quick load of laundry. Whether you need to wash some bathing suits to make a trip to the pool or tidy up some dirt-stained clothes from the playground, you can take care of all your laundry needs without leaving the resort.
Would you like to learn more about our vacation resort in Texas? Find more details about Firefly Resort and get ready to enjoy a fun-filled stay with us! We look forward to seeing you soon!