With all the busyness and commotion of everyday life, it can be hard to find the time to spend quality moments with your significant other and just appreciate life together. That's why taking a romantic vacation to our Texas resort is such a great idea! When you and your partner come to stay with us, you'll be able to enjoy luxurious amenities, amazing nearby activities, and plenty more that will make your stay unforgettable. Read on to learn about some of the top reasons why our Texas resort is a perfect getaway spot for couples:
1. Romantic Atmosphere
Located in the heart of Texas Hill Country, our resort offers couples an amazing backdrop for a romantic getaway. Our luxury RVs and tiny homes are perfect for enjoying some quality time with your significant other, plus there is plenty to do when you stay with us! Whether you are relaxing at the pool, listening to live music at the clubhouse, or simply lounging at your tiny home or RV, our Texas resort is the perfect spot for your next romantic getaway.
2. Luxurious Amenities and Fun Events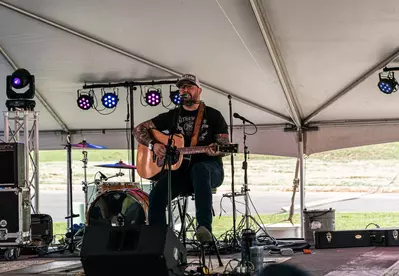 When you and your partner come to stay at our Texas resort, you will be able to enjoy a selection of luxurious amenities that are sure to enhance your time with us! Our 2-tier infinity pool provides a perfect spot to cool off and relax while enjoying the surrounding views of Texas Hill Country. We also offer a variety of events that take place regularly here at our Texas resort, such as live music, food trucks, wine and beer vendors, and more. And if you're looking for a convenient way to get around during your stay, check out our golf cart rentals!
3. Incredible Add-Ons
Sometimes you're looking to make your experience extras special, and we're here to help! We have several amazing add-ons that you can incorporate into your stay here at our Texas resort, making your vacation even more unforgettable. For instance, how would you like to enjoy a meal with your partner that is prepared for you by a private chef? That can be arranged! Or if you would like to unwind from the stress of daily life, you'll love booking a session with a massage therapist. Don't settle for anything less than luxury when you plan a romantic getaway to our Texas resort!
4. Great Nearby Activities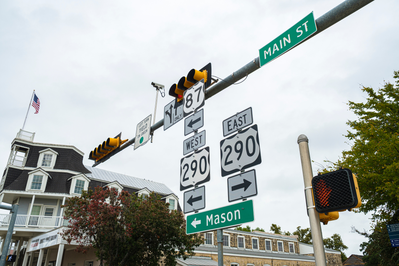 Texas Hill Country is renowned for the incredible wineries and vineyards that call the area home, which means you and your partner will have lots of great spots to check out nearby. Barons Creek Vineyards offers Texas Wine for a taste of the area, while Safari Winery allows you to try the flavors of South America. And if you're looking for more activities in the area, Main Street Fredericksburg is a perfect spot to visit!
With no shortage of reasons to plan a romantic getaway to our Texas resort, it's no wonder that we welcome plenty of couples each year! From luxurious amenities to fun nearby activities, you and your partner are in for the time of your lives when you come to visit. So what are you waiting for? Reserve your stay today and get ready for the romantic vacation of a lifetime here at our Texas resort.