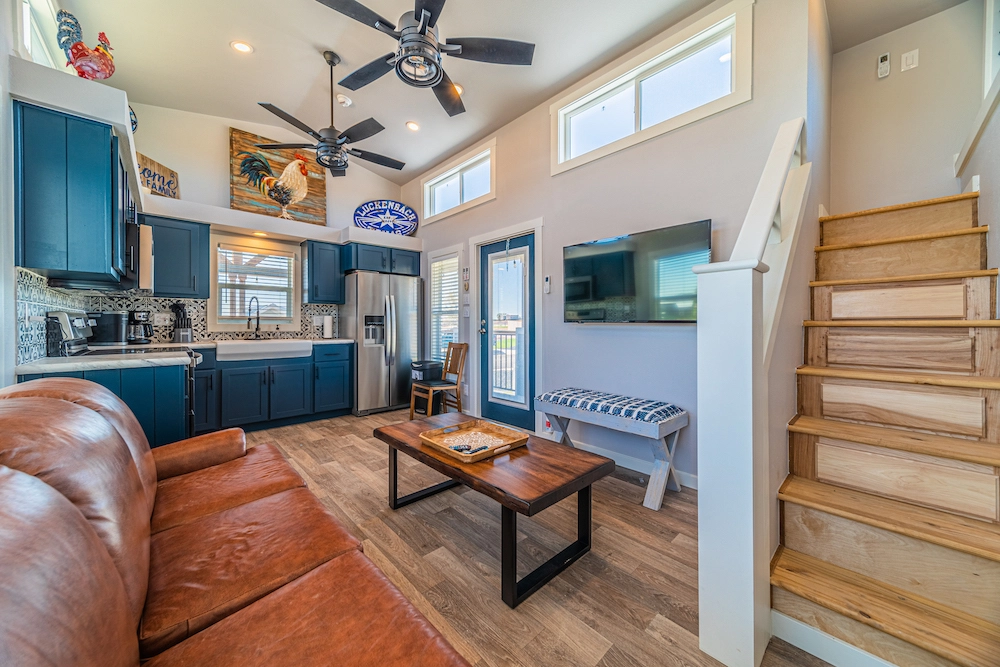 4 Reasons to Plan a Trip to Our RV & Tiny Home Community in Texas
August 4, 2023
You deserve to live in luxury this vacation to Texas Hill Country! Swaddle yourself in Texas-sized comfort at our RV & tiny home community in Texas, Firefly Resort! We invite you to come stay with us for a vacation you're sure to never forget. Our RV & tiny home community in Texas is more than just a place to stay; it's a place to make incredible memories with the ones you love the most. Here are 4 reasons to plan a trip to our Fredericksburg RV & tiny home community in Texas:
1. Luxuriously Cozy Tiny Homes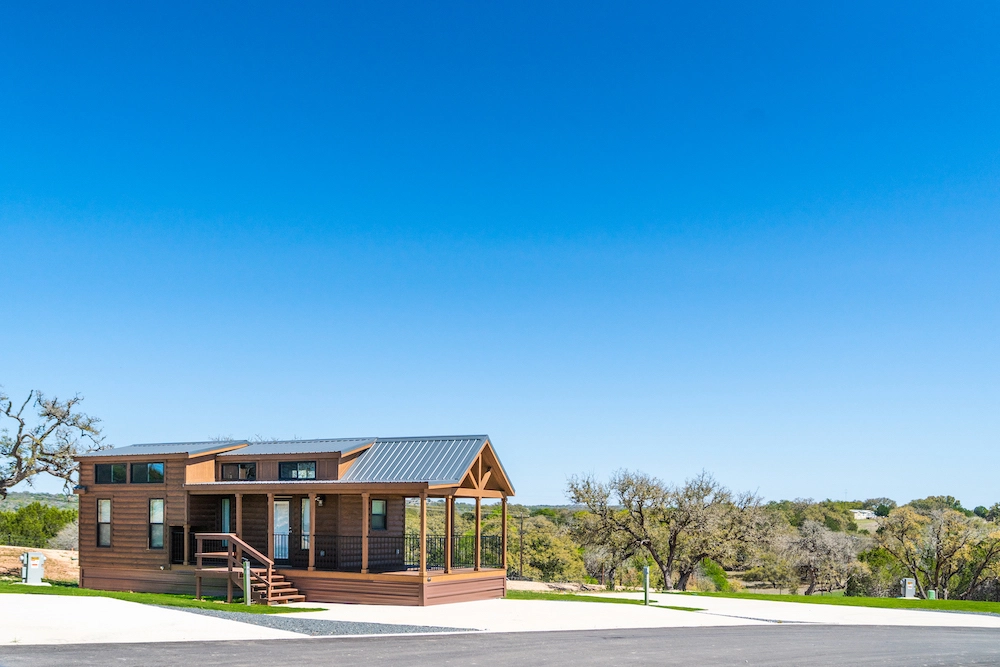 There's nothing tiny about the joy you'll experience in our luxuriously cozy tiny homes! These tiny homes were crafted with plenty of love, care and attention to detail to provide you with a luxurious lodging experience you'll be talking about for years to come. Our tiny homes provide breathtaking views of Texas Hill Country! Head out to your private tiny home porch to watch a sunrise or wait for the sun go down to check out the constellations in the sky.
2. Full-Service Concrete RV Pads
Firefly Resort offers several different places to park your RV and have everything you need for the vacation of a lifetime! We offer RV sites featuring full hookups and concrete pads for an easy and efficient set up. These RV sites provide both water and utilities so you'll be able to cook, clean, use plumbing and enjoy television just like you would back home. This upscale camping experience in gorgeous Texas Hill Country is an excellent way to bond while being embraced by nature!
3. Relaxing Amenities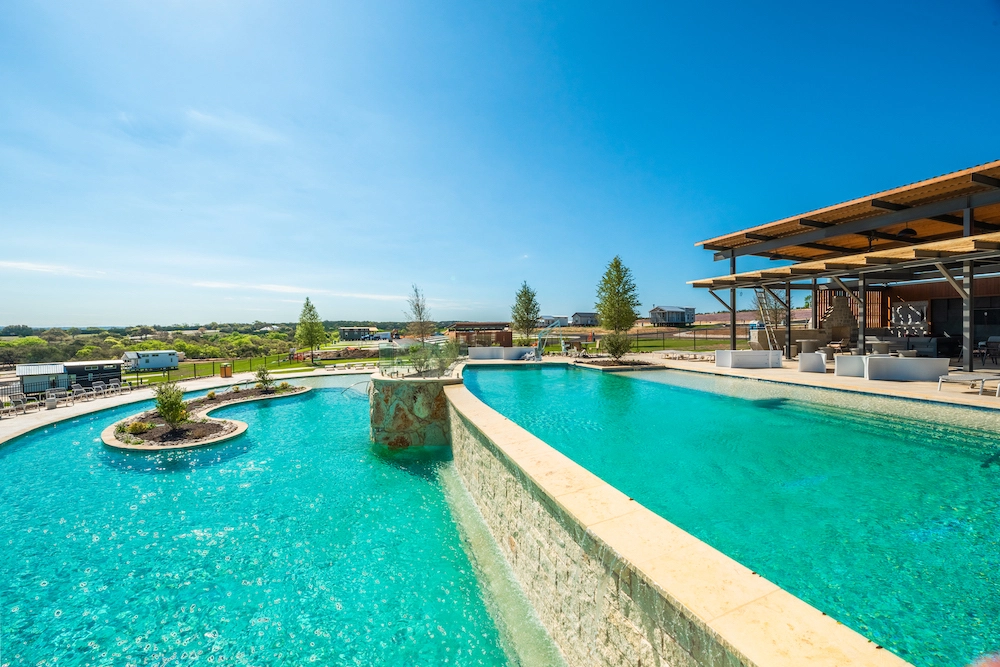 The amenities at Firefly Resort are top-notch and seemingly endless! Our RV and tiny home community in Texas is full of amenities that folks of all ages and interests are sure to enjoy! The outdoor pool at Firefly Resort features 2 separate levels: the upper level featuring spectacular views of Texas Hill Country while the lower portion includes a splash pad and a 4-foot deep end. Head to our clubhouse to hang out and cool off during summer or sit by an outdoor fireplace enjoying the scenic views of Texas Hill Country. Take advantage of restrooms, shower suites, outdoor kitchens and grills, a community dog park, a playground, live entertainment and more!
4. Romantic Experiences Await Nearby
Texas Hill Country is a must-visit destination for couples looking to enjoy a romantic getaway! If the spectacular views aren't enough, plenty of romantic activities are located in Fredericksburg and Texas Hill Country. Among the many things couples love to do in Fredericksburg are visiting local wineries, exploring Main Street, outdoor adventures, a romantic dinner, peach pickin' and more! Texas Hill Country wineries are renowned for their award-winning wines while the great outdoors of the area provide many exciting opportunities for exploration with your sweetheart.
There's no shortage of special reasons to plan your next Texas Hill Country trip to our RV & tiny home community in Texas. We know you're going to have the time of your life in gorgeous Texas Hill Country! Explore the lodging options at our Fredericksburg resort to decide where you will stay!