Firefly Resort is the first combination RV and tiny home resort of its kind in the country. If your family enjoys loading up in the RV and sitting around the campfire, you need to make the trip to Fredericksburg to vacation with us! Here are 4 benefits of RV camping at our resort in Texas:
1. Full On-Site Hookups
When you stay at Firefly Resort, you can enjoy the camping experience without having to rough it in the great outdoors. After all, we call ourselves a luxury resort for a reason. Our RV sites all include a full hookup, meaning you will have access to electricity, sewer, and water. In addition, you will be able to set up your RV on a concrete pad instead of trying to level on rocks or uneven dirt. We have sites throughout the resort for all sizes of RVs, so everyone is welcome to come and check out our resort in Texas!
2. Wonderful Resort Amenities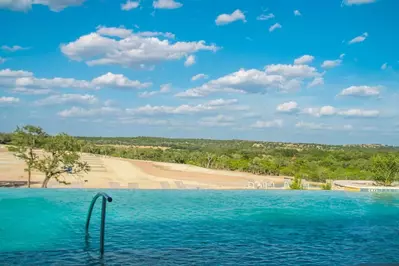 Not only will you have an excellent site to enjoy during your vacation, but we also offer a ton of resort amenities to check out. During the warmer months of the year, your family can head to the swimming pool to enjoy the beautiful Texas sunshine. There will even be a special side of the pool for the children which includes a shallow portion of water and a splash pad. Some of the other amenities at Firefly include a business center, laundry facilities, restroom suites, and a community dog park and playground.
3. Fun Events for the Family
One of the main goals of our resort in Texas was to create a place where everyone could come together for a great time. You will not only get to hang out with your own family but there will also be events held at the resort which enable you to interact with other guests! We have an amazing multi-million dollar clubhouse on site that hosts fun games and activities for guests of all ages! When you check in for your trip, be sure to ask about all the fun activities we are having throughout the week!.
4. Year-Round Camping Weather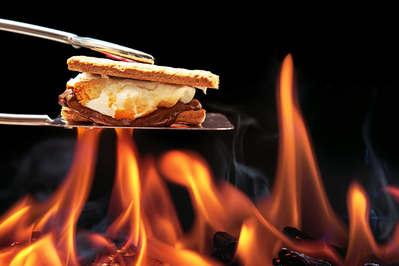 If you have spent much time in Texas during your life, you know the weather can't be beaten! Even during the winter months, the temperatures are moderate so there is never a bad time to go camping. Our resort features a ton of outdoor activities so you can make the most of the incredible scenery and amazing weather. One of the most unique amenities we offer is the outdoor kitchen and grills, which enables you to cook up a delicious meal for your family and friends outdoors. Afterward, hang out by the campfire to tell your favorite ghost story while you enjoy s'mores under the stars!
Are you ready to start planning your next camping adventure? Learn more about our resort in Texas and book your stay today! We look forward to seeing you soon!