While there are plenty of wonderful attractions around Fredericksburg that you will want to visit, your family can have a blast on your trip without ever leaving the resort. Our goal is for everyone to have the trip of their life with us, so we are going to offer an array of activities for all ages. Here are 4 fun things to do when you visit our RV park in Texas:
1. Enjoy the Swimming Pool
We guarantee one of your favorite amenities at Firefly Resort is going to be our swimming pool area. Whether you want to swim some laps or just lay out in the warm Texas sunshine, everyone in your group will have a blast by the pool. This amenity is also going to feature a special place for the kids in the family. On one end of the pool, we are going to have an amazing splash pad area and a section of shallow water so the young kids will have their own area to enjoy. There will also be a number of lounge chairs nearby so parents can relax while also keeping an eye on their young ones.
2. Take the Dog on an Adventure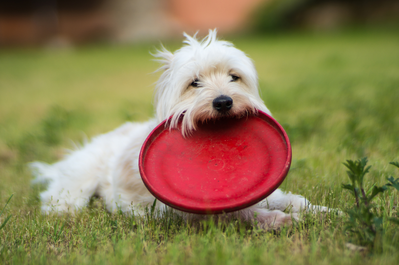 At Firefly Resort, we are proud to welcome all the members of your family, including the ones with fur and four legs. Instead of having to fork the bill for a pet sitter and worrying about the well-being of your dog while you are away, just bring them along for a fun vacation! While your dog will have a blast just laying by your side at the RV, we also have an incredible dog park where your furry friend can get some exercise and make some new friends of their own.
3. Visit Our Clubhouse Facility
In addition to wonderful outdoor activities, we are going to feature a multi-million dollar clubhouse where you will be able to spend the day with your family creating memories. There will be a ton of activities available year-round at the clubhouse, but we will also be holding special events throughout your stay. While we are still finalizing some of the activities, just know that we will have plenty of opportunities for both children and adults to have fun. Be sure to stop by when you check in to learn about everything that is happening at the clubhouse during your stay.
4.Have a Cookout by the Fire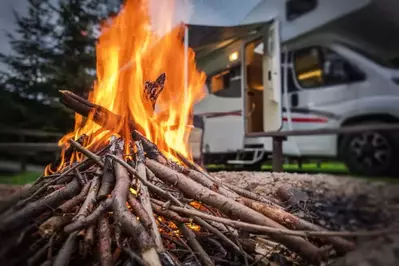 One of the amazing features of our RV Park in Texas is going to be a lovely outdoor kitchen area with grills. Think of this as a place to enjoy all sorts of wonderful meals surrounded by your family and all the new friends from around the resort. There will be plenty of grills available, so be sure to stock up on all your favorite campground meals so you can cook up an amazing dinner for your family. After dinner, stick around for a night of roasting marshmallows and telling ghost stories under the stars!
Our RV park in Texas is scheduled to open in early 2023, so be sure to follow us on social media to stay up to date on all the wonderful things happening at Firefly Resort! We look forward to seeing you soon!