Opening early 2023, Firefly Resort is going to provide everyone with the opportunity to enjoy the gorgeous Texas weather while also being offered incredible amenities. Our goal is for our resort to be a place where couples, individuals, and families can come together to have a relaxing vacation. Don't worry, we will have plenty of benefits for the kids too! Here are 4 reasons your family will love a vacation at Firefly Resort:
1. Beautiful Weather
When you stay at Firefly Resort, you can enjoy the camping experience without having to rough it in the great outdoors. After all, we call ourselves a luxury resort for a reason. Our RV sites all include a full hookup, meaning you will have access to electricity, sewer, and water. In addition, you will be able to set up your RV on a concrete pad instead of trying to level on rocks or uneven dirt. We have sites throughout the resort for all sizes of RVs, so everyone is welcome to come and check out our resort in Texas!
2. Resort Swimming Pool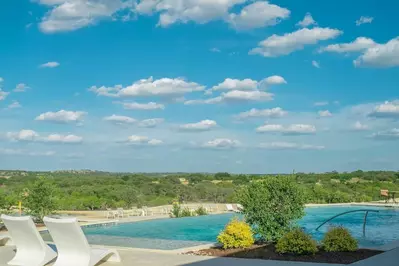 If you are lucky enough to visit us during the warmer months of the year, your entire family will love hanging out by the pool. Not only can adults and children splash around in the water together, but we are also going to have a special lower pool with a splash pad for young visitors. The lower pool will gradually go as deep as 4 feet, so it will be a great place for everyone to hang out together as a group. We will also have lounge chairs around the pool where parents can relax while keeping an eye on the children playing in the splash pad!
3. Community Events
One of the most unique features of Firefly Resort is going to be the multi-million dollar clubhouse, which will host community events all throughout the year for families. While you can hang out at the clubhouse at any time, there will also be special activities for kids to enjoy. When you check in at the resort, be sure to take a look at the event schedule so you don't miss out on all the special events that are planned during your trip.
4. Plenty of Space and Open Fields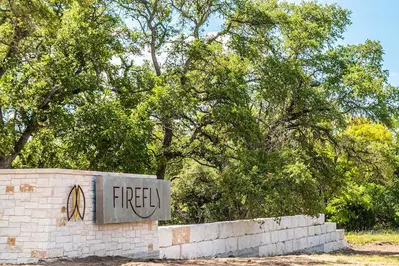 All of our camping sites are going to feature full hookups on concrete pads. In addition, you will have plenty of space on your site to have fun with your family. Whether you want to cook dinner outside or set up a cornhole board, the fun never stops when you stay at Firefly Resort! If you are staying in one of our tiny homes, you will also be treated to wonderful amenities that the whole family is sure to enjoy!
Are you ready to start planning your next vacation to beautiful central Texas? Our resort is opening soon in Fredericksburg, so be sure to check out our Facebook and Instagram pages to stay up to date on the latest construction and information. We look forward to seeing your family soon!