If you haven't heard yet, we are planning to open the newest and most luxurious vacation spot in all of Texas. Known as Firefly Resort, our property will include both an RV park and a selection of tiny homes that your family can rent for your trip. On top of that, our resort is going to feature all sorts of wonderful amenities for everyone. We are planning to open in early 2023, so now is the time to start planning accordingly! Here are 4 reasons to start planning your trip to our resort in Texas:
1. Two Exciting Lodging Options
As the plans were coming together for Firefly Resort, we wanted to create a vacation destination that everyone can enjoy. That is why we are going to offer two unique lodging options for guests. If you have an RV and like to travel around the country to visit different campgrounds, our resort is a spot to add to the bucket list. We will have concrete pads with full on-site hookups so you can pull your camper to see us! Also, our RV sites will be large enough for almost any sized camper or motor home. If you are looking for a different way to enjoy your vacation, consider our incredible tiny homes, which will give you more of the traditional resort-style vacation. These homes will be equipped with all sorts of wonderful amenities and perks.
2. Incredible Resort Amenities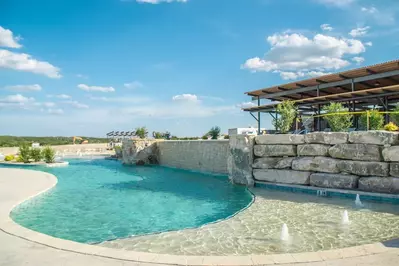 Another perk of staying at our resort in Texas is that you will get to enjoy all our incredible resort amenities. We will feature a multi-million dollar clubhouse, which will host fun community events for the entire family. If you are visiting us during the warmer months of the year, you can also kick back by the pool for a fun day with your loved ones. There will even be a special splash pad area where young kids can join in on the fun! Some of the other amenities of Firefly Resort include outdoor grills, restroom suites, a community dog park, and a playground for kids.
3. Fantastic Location
Our vacation resort is located in Fredericksburg, Texas, where you will find all sorts of wonderful attractions, shops, and restaurants that are just a short drive away. Whether you are taking a trip with friends or a family vacation, there are plenty of exciting things to do around town for everyone. If you are someone who enjoys history, be sure to visit the Pioneer Museum, which features historic homesteads. Some of the structures you can explore include a one-room schoolhouse, a log cabin, a blacksmith shop, and a smokehouse. Some of the other most popular places to visit in Fredericksburg include the Wildseed Farms, Old Tunnel State Park, Grape Creek Vineyards, and the National Museum of the Pacific War.
4. Best Place to Relax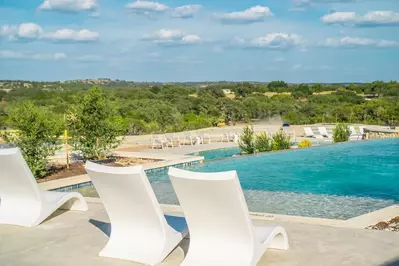 When you are on vacation, the goal is to relax and get away from the busyness of your everyday life. Our resort provides the opportunity to do that and so much more! Whether you want to take it easy outside by the camper or travel to our clubhouse for fun family activities and community events, you will be able to feel completely refreshed after a stay with us! Our resort is also great for a getaway at any time of the year, whether it's a trip for the winter holidays or a summer vacation.
Would you like to learn more about our vacation resort in Texas? Be sure to follow us on Facebook and Instagram to get the latest construction updates and be one of the first to learn about our grand opening date!