More fun is coming to Firefly Resort! As our luxury RV and tiny house community in Texas continues to attract guests from all over, we're excited to add additional amenities that will better serve you! Our expansion project is set to include several extensive additions that we know you will love and help to elevate your experience in Fredericksburg. Here are 7 additional amenities coming soon to Firefly Resort:
1. Amenity Center Clubhouse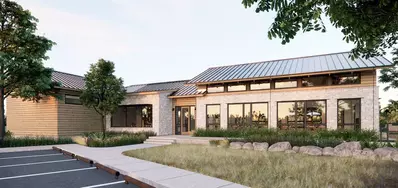 A second clubhouse is coming to Firefly Resort! Our new multi-million dollar amenity center will offer an additional spot for guests to hang out and have a good time with friends and family. This enclosed clubhouse will include a kitchen for all of your cooking needs, an outdoor gaming area to compete in entertaining lawn games as you enjoy the gorgeous Fredericksburg weather and scenery, plus additional restroom/shower suites. An ADA compliant sidewalk will lead from the parking lot to the clubhouse.
2. Mini Golf Course
A professionally designed miniature golf course is in the works so you can engage in some friendly competition with family or travel mates while at Firefly Resort! This 9-hole mini golf course will serve as a fun option for whenever you have some down time.
3. Infinity Pool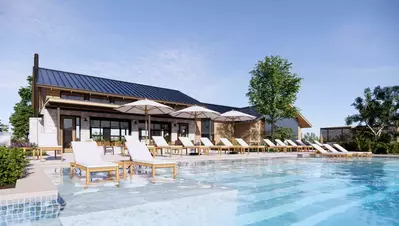 Step outside the new clubhouse where a heated infinity pool will serve up hours of fun! A large sun deck will offer a place to relax and soak up the rays while a grand entry staircase will add charm and character to your experience. This sunset pool will be open to adults only from Memorial Day through Labor Day (don't worry; the kids can still enjoy our existing 2-tier infinity pool at our original clubhouse).
4. Multi-Sport Courts
The fun continues with several multi-sport courts right by the mini golf course! These mixed-use sports courts will be used for pickleball, basketball and more, allowing you to get some exercise in while soaking up the Texas Hill Country vibes.
5. Poolside Cabanas & Hot Tub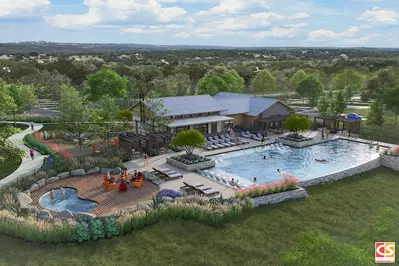 Cabanas at the new infinity pool will bring you a shaded, relaxing experience where you can take a break from the sun while still enjoying those incredible Texas Hill Country views! A hot tub adjacent to the pool means you'll be able to relax while taking it all in. A fire pit by the hot tub is the perfect place to kick back and catch up with friends.
6. Live Entertainment Stage on Expansive Lawn
A live entertainment stage will be constructed on an expansive lawn, serving as an outdoor venue for live music, performances and more! Find a spot on the grass to enjoy special performances under the Texas Hill Country sun at Firefly Resort.
7. Shaded Pavilion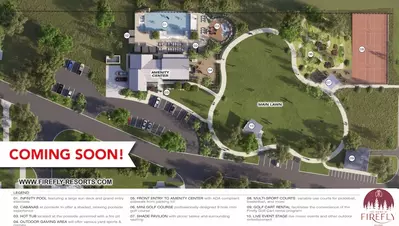 Take a break from all the fun underneath a shaded pavilion. The pavilion will include several picnic tables and be surrounded by additional seating. The pavilion will be conveniently located by the mini golf course and multi-sport courts.
We can't wait to bring these additional amenities to Firefly Resort for you to enjoy! We'll keep you updated on our progress. In the meantime, we hope to see you soon! Explore our lodging options today to experience the existing amenities at the top resort in Fredericksburg!