If you love camping and traveling across the country in your RV, we have the next big place to check out! At Firefly Resort, we offer amazing benefits for campers, plus a unique twist on a traditional vacation resort. Here are 4 things to know about our RV resort in Texas:
1. Everyone is Welcome
As you plan your next vacation, be sure to invite all your family and friends to come and check out our new resort! We have all sorts of wonderful activities for guests of all ages to enjoy, including community events at our clubhouse. If you aren't big into camping, you can still join in on the fun when you stay in one of our incredible tiny homes. We also have plenty of wonderful activities and attractions for children, including a magnificent playground and a shallow pool with a splash pad.
2. Great for All Seasons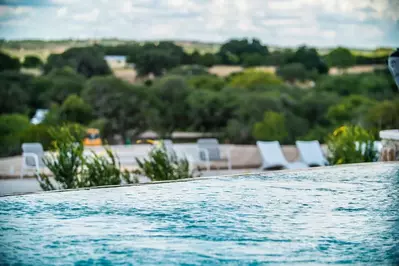 Our RV resort in Texas is an amazing vacation destination during all times of the year, from summer vacations to winter getaways to escape the cold. In Texas, the weather is typically pretty mild all throughout the year so you can enjoy the great outdoors in July or January. During the warmer months of the year, be sure to pack your bathing suit so you can relax poolside by our incredible multi-million dollar pool and clubhouse. Even during the winter months, you can still have fun outside roasting marshmallows or head to our clubhouse for wonderful indoor activities.
3. You Can Bring the Pups
When we say we are a family resort, we mean the entire family. There is no reason to have to worry about finding a pet sitter when you visit Firefly Resort. Instead, you can save that extra money and time worrying and bring the dogs along for the ride. We even have an amazing dog park on-site where your four-legged friends can get plenty of exercise and interact with all the other dogs staying at the resort. The next time you are in need of a family vacation, head down to Fredericksburg, Texas to check out our one-of-a-kind RV resort and tiny home community.
4.Full Hookups with Concrete Pads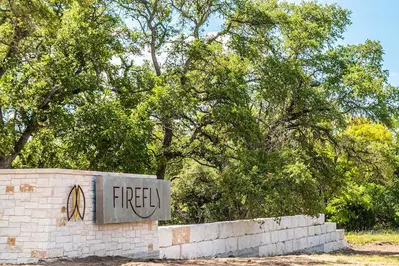 When you bring your RV to our resort, you will be treated to a full hookup site. This means that you have access to water, sewer, and electricity. We also have large concrete pads that make it easy for larger RVs to fit and you will have plenty of space to hang out on your campsite. In addition, you can also enjoy some of our other resort amenities, such as a business center, an outdoor kitchen with grills, laundry facilities, and so much more!
Would you like to learn more about our vacation resort in Texas? Be sure to follow us on Facebook and Instagram to get the latest updates! We look forward to seeing you soon!