Would you like to spend time with your sweetheart at a luxury resort? If so, pack your bags and head to Firefly Resort! Our resort has luxury lodging options, wonderful amenities, and gorgeous views of the Texas Hill Country. Here are 4 reasons why couples love our luxury resort in Fredericksburg TX:
1. Luxury Tiny Homes
One of the most important factors when choosing where to stay is lodging. At our resort, you and your loved one can spend your vacation in one of our amazing tiny home rentals. These houses have plenty of space for two, plus you will have access to comfortable furniture, a beautiful view of the resort, and plenty of other amenities. After you explore all there is to do around the resort and in the nearby area, you can return back to your tiny home for a relaxing evening with your significant other to rest up for the next day of exciting adventures.
2. Resort Amenities
When you stay at our luxury resort in Fredericksburg TX, you will have access to all sorts of wonderful resort amenities. During the summer months, you can lay out by the pool and soak up the warm rays of the Texas sunshine. We also have year-round events happening at our multi-million dollar clubhouse that are fun for everyone. You can take your date to the clubhouse to hang out, meet new people, and enjoy all the events that we have going on during your trip. Some of the other amenities that we offer include laundry facilities, outdoor grills, a dog park for pet owners, and much more.
3. Nearby Attractions for Couples
Our resort is located in the heart of the Texas Hill Country, so you can find all sorts of exciting things to do with your sweetheart. Of course, one of the things that this area is most known for is the Texas Wine Trail. Therefore, you will find an array of wonderful wineries and vineyards nearby that offer free samples and all sorts of wine options. Some of the wineries you will want to visit include Safari Winery, Alexander Vineyards, Alstadt Brewery, and Barons Creek Vineyards. Throughout Fredericksburg, you can find the perfect bottle of wine to bring back to our resort to enjoy with your loved one!
4. Unique Vacation Experience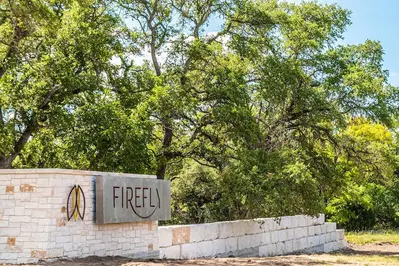 A vacation at Firefly Resort is something unlike anything else you can find in Fredericksburg. We offer a place where guests can come to enjoy a relaxing vacation with luxury amenities and gorgeous views. The Texas Hill Country is a beautiful area, and we have plenty of places where you can go to enjoy the beautiful scenery and weather. Whether you want to cook dinner outside or just take a walk around the resort, you are sure to love the ambiance of our luxury resort!
Are you ready to plan your romantic getaway? Learn more about all the fantastic amenities we offer at our luxury resort in Fredericksburg TX! We look forward to seeing you soon!