Firefly Resort has brought a new sense of luxury and style to the Texas Hill Country! When you stay with us, you can either spend your trip in the comfort of your RV or rent one of our fabulous tiny homes. Either way, you are in for a vacation filled with amazing views and relaxation. Everyone needs a break from the busyness of life every now and then, and there is no better place to be than at Firefly! Here are 4 of the best ways to relax when you visit our resort in Fredericksburg TX:
1. Soak in the Pool
Summer is a great time to get a break from it all with a vacation! The weather is warm and it's near the middle of the year when you could use a few days away from work or school. When you travel to stay with us, you will have the added luxury of our amazing swimming pool! Not only do we have a special shallow end and splash pad for children, but there is also a separate side of the pool where you can soak and look out over the amazing Texas Hill Country! If you want to work on your summer tan, we have lounge chairs around the pool where you can lay out and enjoy the warm rays with your favorite book!
2. Take a Bike Ride Around the Resort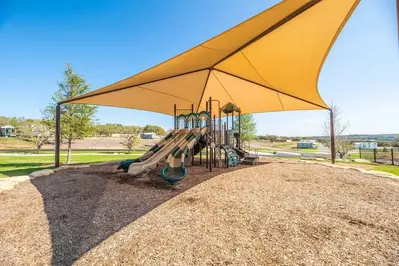 One of the best things about our resort is that there is a ton of space to get out and explore. If you want to enjoy the amazing weather, take your family on a bike ride through the resort. There are plenty of places to ride throughout the property, and the roads are plenty big enough to navigate safely. You can also take this time to get some exercise as well! If your kids are looking to meet new friends, they can ride their bikes over to the playground to spend the afternoon enjoying the recreational equipment while meeting new friends to play with! Your furry friends also have their own special place with our stunning and spacious dog park.
3. Enjoy Dinner With Your Family
When on vacation, one of the best ways to relax is to sit around the campfire and enjoy dinner with the ones that you love the most. Since you will want to spend your trip enjoying the great outdoors, take advantage of our outdoor kitchen and grills to cook an amazing dinner without even having to leave the resort. You can stock up on supplies on your way in to pick up everything you need to make anything from burgers and hot dogs to signature steaks on the grill! For dessert, gather the family around to roast marshmallows on the open fire while sitting under the star-filled Texas sky.
4. Head to the Clubhouse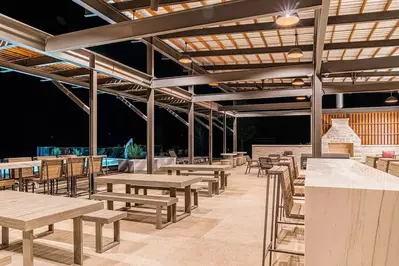 One of the most amazing features of our resort in Fredericksburg TX is our multi-million dollar clubhouse. Throughout the year, we will host events for your entire family to enjoy together. Whether it's a peaceful movie night or a board game tournament, we will have all sorts of events to enjoy during your stay. We are still working to put together a full event schedule, so be sure to ask what there is to do during your vacation when you check in with us!
While you will have plenty of time to relax at our resort in Fredericksburg TX, there are plenty of other attractions in the area to visit as well! Check out all the fun things to do in Fredericksburg during your vacation with us at Firefly Resort. We look forward to seeing you soon!